The mission of Sts. Peter & Paul is to be a beacon of Orthodox Christian spirituality in the greater Boulder area. Our diverse church family encompasses many converts to the Faith, as well as Greek, Arab, Romanian, Serbian and Russian Orthodox members. We strive together to live our Orthodox Christian Faith by having a devoted prayer life, through fasting and almsgiving, and by participating regularly in the services and Sacraments of the Holy Orthodox Church.
We welcome everyone to visit our parish to experience the ancient forms of worship that existed in the early centuries of the Christian Church — which we continue to practice unchanged today. Please take a moment to look through this website to learn more about our parish and our Faith and, if you have any questions, feel free to contact our priest, Fr. Jordan, or come and join us at one of our services or events.
---
News
Christ is Risen!
His Eminence Metropolitan Isaiah has given His blessing to re-open our parishes for corporate worship. In His most recent Protocol 20-08, His Eminence wrote,
It is appropriate that civil authorities have placed limits on gatherings and called for social distancing, while making allowances to care for the "essential" needs of daily living. At the same time, participation in worship services and the reception of Holy Communion is of vital importance to the spiritual well-being of a person. To be certain, as Orthodox Christians the care of our souls is equal, if not greater than the concern for our bodies.
The faithful of Sts. Peter & Paul have the blessing to participate in the weekly and Sunday services. Under the new guidelines of the Department of Public Health, we are now able to increase the number of people attending services. According to our space, we can safely fit 45 people in the church during services.
You must sign up for church attendance. If all the spots are filled before you had a chance to sign up, you are able to receive Holy Communion after the Divine Liturgy on Sunday.
Please enter the church from the center Narthex door and exit the church from the south side door (the door behind the bishop's throne - chanters stand). The church pews and hall have been marked to allow the recommended 6 feet safe distance. Please wear a cloth mask or bandana over your mouth and nose while attending service. Please use the hand sanitizer or wash your hands in the restrooms as you enter the church. The church has taken the necessary steps to adequately clean and sanitize the church and hall.
Individuals who have been exposed to the virus, experienced symptoms, or who are part of vulnerable groups (elderly, immuno-compromised, under a physician's care) should remain home.
If you are at home, and unable to attend service, please contact Father Jordan to arrange a pastoral visit.
Non-liturgical gatherings "in person" are not allowed before and after Sunday services, including the "coffee hour" fellowship.
His Eminence encourages the faithful with the following:
Being keenly aware of this reality and desiring to resume corporate worship, we must on the one hand work to re-open our churches, while on the other hand strive diligently to do so in a responsible and safe manner. This being the case, all application of these directives should be applied with understanding, compassion, and flexibility.
It is clearly understood that the Holy Eucharist is the very Body and Blood of Christ which cannot be tainted by any harmful thing, and that those who receive it with proper intent of mind and heart cannot be harmed by it.
Let us with faith be guided by the Prayers of Preparation for Holy Communion from the Divine Liturgy:
I believe and confess, Lord, that You are truly the Christ, the Son of the Living God, Who came into the world to save sinners, of whom I am the first.

I also believe that this is truly Your pure Body and that this is truly Your precious Blood.

The Body of God both deifies and nourishes me. Let not these Holy Gifts be to my judgment because I am unworthy, but rather for the purification and sanctification of both soul and body and the pledge of the life and Kingdom to come.

It is good for me to cleave unto God and to place in Him the hope of my salvation.
With love in the Risen Lord,
Father Jordan
Wednesday, June 10 @ 10 am
Please join us for an online Bible study with Fr. Jordan!
If you are on our parish mailing list, you'll receive instructions on how to join the Zoom call. If you are not on our email list and would like to participate, or if you're having technical issues joining, feel free to contact Bruce.
---
Donate
Now more than ever, easyTithe can help ensure Sts. Peter & Paul remains strong through these difficult times.
You can set up recurring contributions to your stewardship pledge or make a one-time donation to Sts. Peter & Paul via easyTithe. Thank you!
---
Service Reservations
A limited number can attend any given service at one time. Go to SignUpGenius to reserve a spot for an upcoming service.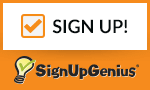 Please wear a cloth mask or bandana over your mouth and nose. See the Services Update for more details.
---
Services & Activities This Week
Tuesday, June 2
4 pm Teen chat with Fr. Jordan
Wednesday, June 3
10 am Bible study

4 pm Holy Unction service (younger families)

POSTPONED

6 pm Holy Unction service

POSTPONED
6 pm Paraclesis service (will also be live streamed)
Saturday, June 6
Saturday of the Souls
8 am Orthros
9 am Divine Liturgy
5 pm Great Vespers
Sunday, June 7
Pentecost
8:15 am Orthros
9:30 am Divine Liturgy (will also live streamed)
---
Calendar
---
Weekly Bulletin
---
Orthodoxy
----
Ancient Faith Radio & Podcasts
----
12 Reasons Why I Became and/or Remain an Orthodox Christian
---
Online Chapel